Janet Croteau, MA, LMFT
Internal Family Systems (IFS), EMDR, Individual Therapy, Couples Therapy, Conflict Resolution, Expressive Arts Therapy
Santa Cruz Psychotherapist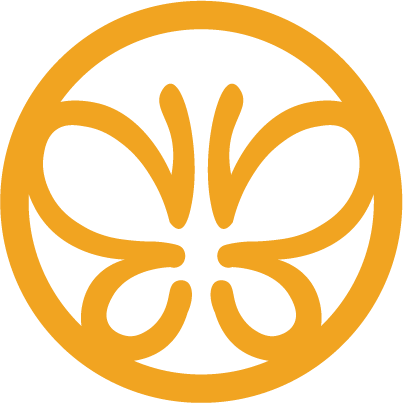 Be yourself,
everybody else
is already taken
Locations
Santa Cruz mountains – Felton, CA
Santa Cruz, CA
Telehealth / Zoom / Phone
Individual Therapy
You are one of a kind.  There has never been anyone like you, and there never will be again.  Individual therapy is a place where you have the opportunity to befriend yourself in a deep and intimate way. You aren't broken – you are real. And it takes courage to know and love the parts of you that are beautiful and imperfect.
Couples/Marriage Therapy
Relationships are the path to knowing who we are and I believe that what needs to be healed presents itself through the struggles and dynamics that get activated in partnership.
Orientation
EMDR, Attachment Theory, IFS (Internal Family Systems), CBT (Cognitive Behavior Therapy), DBT (Dialectical Behavior Therapy), Expressive Arts, Relational, and Hakomi Mindfulness Centered Therapy
Approach
I bring an open mind, warm intelligence, humor, and loving presence to my work.  Feeling safe and deeply seen is an important part of how you will move towards wholeness and authenticity.  Together we eradicate limiting beliefs so you feel more alive.
Areas of Exploration
Anxiety, Depression, Sexuality, Grief, Anger Management, Relationship Issues, Family Conflict, Trauma, Low Self-Esteem, Creative Expression, Life Transitions, Spiritual and Existential Issue
About Me
I believe the journey towards wholeness begins with embracing (and discovering) our many and often rejected parts that comprise our authentic self. Wounds, triggers, and defenses exist for a reason and represent the internal maps that lead towards more joy, peace, and love.
I'm an "inclusiastic" psychotherapist who integrates insights from many wisdom traditions. Just as there are many parts that make up the whole of who we are, there are also many perspectives related to healing and becoming the person we want to be.  I believe that psychotherapy is a way to unlock the intelligence inside yourself so you can live with an awake, open, and compassionate heart.
I bring a mindfulness-based and open-hearted approach to my work as a therapist.  We work together combining my wisdom and yours to clarify and tend to what is wanting and needing attention in your life.
I use my skills as a psychotherapist, singer-songwriter, spoken word artist, life coach, and vulnerability expert to assist you in loving yourself and others more.
"The day came when the risk to remain tight in a bud was more painful than the risk it took to blossom." – Anaïs Nin
Why Therapy?
Psychotherapy is for anybody who wants to give themselves the gift of self-exploration, love, and healing.  There is nothing to fix, and you are not broken.  Our relationship becomes a template for you to be more of who you are and live a more passionate and authentic life without shame or blame.
The beauty and despair of being a human …
"If you bring forth what is within you, what you bring forth will save you.  If you do not bring forth what is within you, it will destroy you."  – Gaye Hendricks
"Once you've accepted your flaws, no one can use them against you." – George R.R. Martin
What is The Process Like?
Our relationship is the template for what we co-create together to work on your therapeutic or life goals.  There is no one way to "do" therapy.  I am honored to be your guide on your path to wholeness.  As the trailheads emerge from your psyche we will follow and explore them together.
Talking about your life and relationships
Processing difficult emotions
Uncovering inner resources and strengths
Becoming more connected to authenticity
Learning to be vulnerable
Forgiving yourself and others
Loving and validating who you are
Creating a life you love
Learning to be with beauty and despair
Celebrating the unique human you are

Education and Philosophy
I have a B.A. in Communication Studies from UCLA, an M.A. in Journalism from New York University, and an M.A. in Psychology from the California Institute of Integral Studies.
Additionally, I have completed the Hakomi Professional Skills Training, I am a certified Life Coach with the Hendricks Institute, and I am currently studying Internal Family Systems and Wilderness Therapy.
I am a singer-songwriter, spoken word artist, and the creator of "Tell Me More," an autobiographical expressive arts theatre ensemble.  I believe our personal stories are archetypal, transformative, and healing to the individual and collective when told privately in a therapeutic setting or publicly to an audience.
I believe in the power of vulnerability and authenticity to mend personal and collective wounds.
"Being kind to yourself lets you be kinder to others and this may just be your gift to the world."  – Cheri Huber
Approach
I combine exploring past relationships patterns and
conflicts with a curiosity about the mystery of being a human being and with respect to what is happening in the present.
As John Welwood, Ph.D., clinical psychologist and psychotherapist writes,
"Western psychology allows us to understand the individual psyche – how it develops and becomes conflicted, and how it replays inner conflicts, defensive patterns, and interpersonal dynamics from early childhood in adult life."
While I bring my expertise to our client/therapist relationship I also believe that you have your unique wisdom – and together we will acquire insight into how you can be the best version of who you are and want to become. I will guide you in the process of knowing yourself more authentically, and on the journey, we will uncover the blessings that are hidden within your wounds.
The human experience is complex. Life is messy and full of contradictions and yet it is our birthright to ripen into a mature, fully developed person.
*** Janet - inquiry from WEBSITE contact form ***